About us
Dr. Sebastian Kraska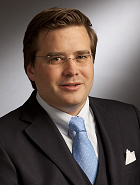 Dr. Sebastian Kraska founded the Institute for IT Law, which with various cooperation partners specializes in corporate data protection and assists companies in complying with data protection laws.
Together with our regional partners, we assist more than 100 companies nationwide as external data protection officers and are therefore available locally. Our regional partners are experts in corporate data protection law and, above all, assist medium-sized companies.
As an attorney in IT law, Dr. Kraska himself works as an external data protection officer and assists companies and public authorities.

Email: sk@iitr.de
Contact Form
Internet: CV / Xing / LinkedIn
Tel.: +49-89-1891 7360
For information on external Data Protection Officers, click here.
What does it cost to hire an external Data Protection Officer? Simply email us.
Rolf Poschmann – North-Rhine Westphalia / Northern Germany
As the owner of DS+IT (Data Protection & Information Technology), Mr. Poschmann works as a data protection officer, a data protection manager and as a certified data protection auditor. Mr. Poschmann has 25 years of work experience as a compliance officer in a globally operating industrial corporation. Mr. Poschmann is involved in the "Berufsverband der Datenschutzbeauftragten Deutschlands (BvD) e.V." (Professional Association of German Data Protection Officers) and in the "Gesellschaft für Datenschutz und Datensicherheit (GDD) e.V." (German Association for Data Protection and Data Security).
Location: 45481 Muelheim / Ruhr
Ralf Zlamal -
Regional Partner

Baden-Württemberg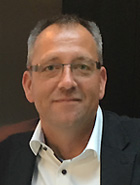 Mr. Zlamal is a certified data protection officer. He is a business manager with many years of management and data protection experience. Mr. Zlamal helps companies introduce and maintain corporate data protection that complies with the requirements of Germany's Federal Data Protection Act.
Location: 73660 Urbach
Robert Aumiller -
Regionalpartner

Bavaria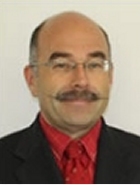 Mr. Aumiller holds a master's in engineering and is the managing director of "R.AU-Computertechnik GmbH & Co.KG." He has assisted medium-sized companies for 10 years as an external data protection officer for questions pertaining to data protection law. His clients have mainly come from the following areas: mechanical engineering, the automotive industry, the chemicals sector, food and beverages, as well as the service industry. Mr. Aumiller has 30 years of professional experience in IT – especially for issues related to fault security and data security.
Location: 92421 Schwandorf
Thomas Gutte - Hesse & specialized in the financial services sector
Mr. Thomas Gutte is the managing director of CDC Compliance & Datenschutz Consulting UG (limited liability) and has worked as a corporate data protection officer for more than 15 years. As a GDD-certified data protection officer, a data protection auditor (TÜV Rheinland), an experienced compliance officer in the financial services sector, and as an accredited IT-product evaluator (technical area) for the Unabhängiges Landeszentrum für Datenschutz (ULD) in Schleswig-Holstein, he assists medium-sized companies, especially from the banking and financial services sector. Moreover, his clients include companies from the manufacturing sector, the service sector, as well as from the online and healthcare sectors. One of Mr. Gutte's particular strengths is integrated compliance, specifically the integration of compliance requirements (AML, fraud, risk, etc.) and data protection requirements.
Location: 65195 Wiesbaden
This is how you can contact us.