Login overview – IITR Datenschutz GmbH
IITR login: Log in to access our data protection products
Use the following page to log into your data protection platform.
---
Login – Data Protection Kit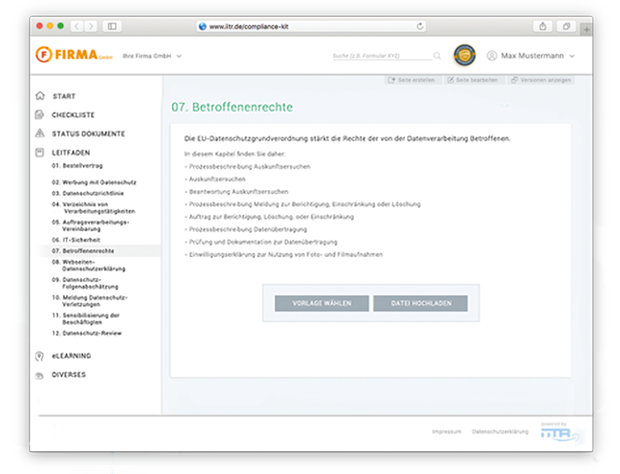 The cost-effective, complete solution for EU GDPR compliance, designed for medium-sized companies.
Log into your Data Protection Kit here:
Login Data Protection Kit
---
Login - Compliance-Kit 2.0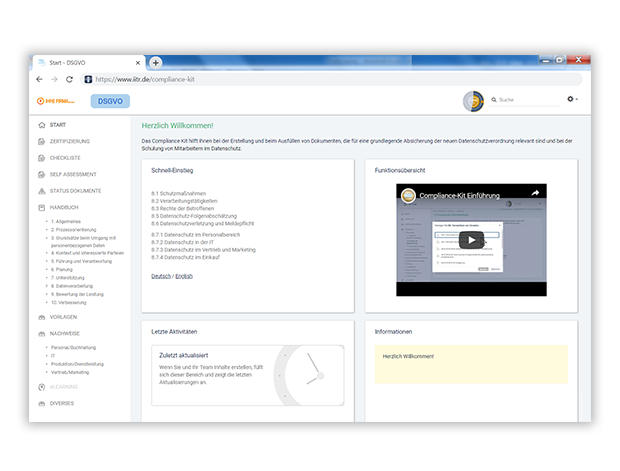 A comprehensive data protection management system to ensure EU GDPR compliance. Designed for large companies and organizations, based on ISO 27701.
Log into your Compliance Kit here:
Login Compliance-Kit
---
Login - eLearning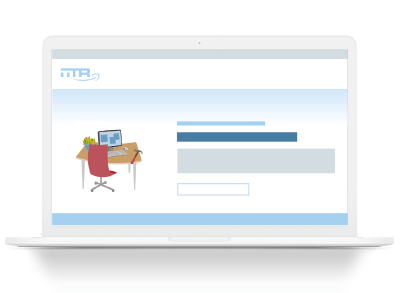 Web-based training platform for data protection and information security.
Log into the eLearning platform here:
Login eLearning
---
Password-free login process
We use the following password-free login process for our data protection products:
Enter the email address associated with your account.
A login link is sent to this email address and is valid for 24 hours.
Click the link and your data protection product automatically opens.
This login process has the following IT-security benefits:
You don't need to remember a password which means the password won't end up in the wrong hands.
The password no longer needs to be changed regularly.
If employees leave your company and their email becomes invalid, they can no longer log in.